We got the all important letter from the USCIS in the mail a week ago saying that our I600 has been aproved... in other words: Elliana is approved to get a visa! WHOO HOO!!!
We have been slightly shocked at the speediness of our process thus far. In most cases this seems to happen about 2 months from referral, but in our case it had only been one month! Now there are still a bunch of other things that still need to happen on the Korea side, but from other Korean adoptions I've seen, unless something goes wrong, we could be traveling in 3 to 6 weeks! YIKES!!! Now we shouldn't get our hopes up, but we are going to try to be as prepared as possible to travel in 4 weeks and if it takes longer then at least we won't be running around at the last minute trying to finish things up. And believe me we have PLENTY to do! I am sure that no matter what we will still be running around at the last minute!
Speaking of things to do, we got one thing checked off of the list: painting her room! Allyson came over to help and we had fun painting it a pretty soft pink color. Oh, and we did have some other helpers as well... it was starting to get a little crowded in that little room after while. But oh how special it was to have everyone over to celebrate and prepare for little Elliana! She has no idea how much she is loved already!!! Now on to the rest of the room!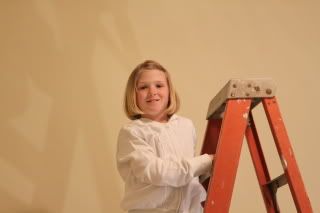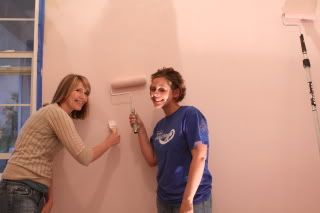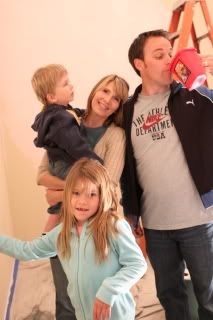 <
Oh the memories!!!