We finished our baby girl's room a few weeks ago and I'm finally getting around to posting a few pictures. I LOVE it! It turned out so pretty and girly- it was a very fun change from the boy's room that we did back in December with the lego table and
Man Beds
(Click to see the pictures of that project)!!!
Lately I find myself just sitting in the rocking chair dreaming of holding her and reading her stories there. The boys like to just hang out in her room sometimes too- talking about what she'll be doing when she comes home. We have all been praying so hard that we will bring "Little Sister" home soon... we are READY!
Her crib (with the cute bitty baby from her auntie & cousins!)
I found this old dresser at an antique consignment store at the coast- painted the exact color I was looking for! Score!
And yes, we have like 5 of the same pictures around her room- I can't wait to fill those frames with some updated ones when she comes home!
Just had to have a picture of the closet:
didn't daddy do an amazing job putting all those shelves in? And she is not lacking in clothes either!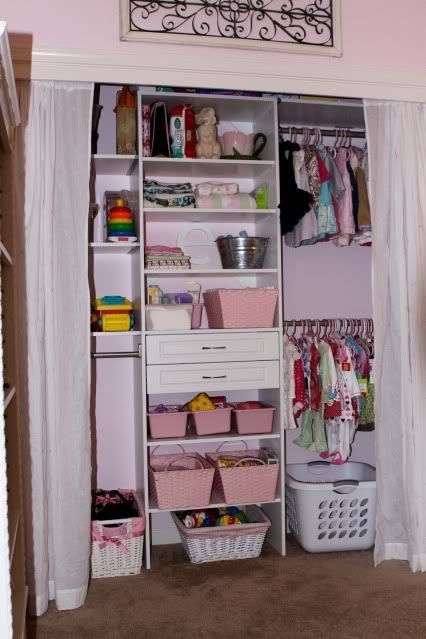 One of my favorite things in the room.
A friend made this art for her- it's Psalm 139, my favorite Psalm that I memorized about a year ago right when we were starting this process. I love it. Go to her
etsy shop
if you want to see more of her work- it is so cute!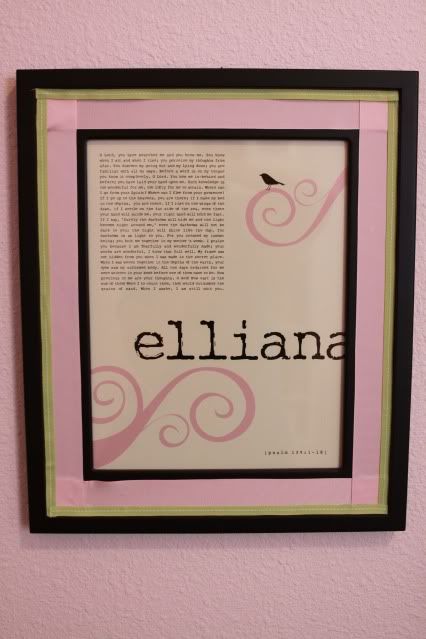 Cute letter E
.